Our Core Values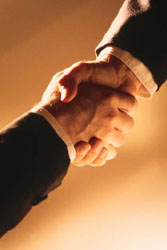 Our Team is dedicated to assist our clients with comprehensive retirement planning, asset protection, tax planning, business planning and estate planning. Your financial security is our priority and we will do everything we can to offer our unbiased review and most suitable recommendations. With over 30 years of experience, we are among the select few wealth management firms that offer several unique ways in supporting you and your business:
We deeply recognize the unique challenges and issues that physicians currently face today
We take the time to sit down with you to understand your business and find the best solutions that fit your needs. Due to our extensive years of experience working with physicians & other businesses - we know what questions to ask and what pitfalls and potential mistakes to look out for. With our vast network of health care experts, we are informed of the latest health care trends and how future changes may financially impact you and your business.
Concierge level of service
Our knowledgeable employees are always ready to help you in any way possible. We are attentive, proactive, professional, and consistently deliver exceptional client service with a sense of urgency. We go beyond your expectations because we care about you as our client.
Let us take care of all the details – your time is valuable
Because we understand how busy physicians can get, we operate very efficiently with a focus on accuracy and thoroughness. We make sure that all paperwork is completed correctly, and we do all the follow up. This saves you time and money so that you can focus on your patients and clients.
---
To learn more about how we can help you, please call us today at (310) 698-0698.